Tesla Employee Discount 2022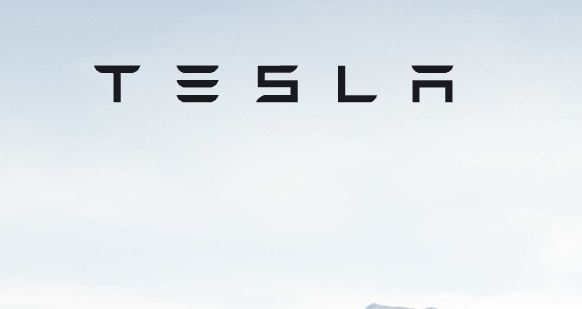 Tesla is an extensively-decorated innovative high tech company and the number one most attractive employer for engineering students seeking jobs in the US.employees of Tesla enjoy great benefits that go a long way in making life easier along with exploring innovation and state-of-the-art technology.
Founded in 2003 as Tesla Motors, Inc. this American manufacturing company produces electric cars, solar panels, and clean energy products. Tesla offer good health insurance, employee stock purchasing programs, paid time off, and more.
Tesla Employee Benefits:
Health Insurance: Employees get comprehensive health insurance from Tesla. This policy has been termed one of the best in the automotive industry because of its extensive options which covers prescription drugs, basic healthcare, vision, dental benefits, medical supplies, hospital accommodation, and ambulance fees.
Financial and retirement plans: Tesla employees get with an array of financial plans to help secure a better future. They can choose between 401 (k) plans, profit-sharing plans, or defined benefit pension plans.
With employee stock purchase program (ESPP) they can contribute up to 15 percent of their base salary.
Life Insurance: After the death of an employee beneficiaries are paid a lump sum depending on their coverage, usually about twice their yearly salary with a maximum pay-out of $1,000,000.
Long-term Disability Insurance: Employees will be paid approximately 60 percent of their salary for an extended period if they suffer from a long-term disability.
Short-term Disability Insurance: Employees will get 66.7 percent of their salary for up to 17 weeks.
Paid Parental Leave: Employees will get up to 12 weeks of maternity leave.
Wellness Programmes: Employees can access onsite gym facilities, which also come with fitness classes and receive an unspecified wellness reimbursement to help with their expenses.
Other benefits:
Tesla employees also get benefits including tuition reimbursement, business travel insurance, tax breaks, stock market consultation services, gynaecology services, and overtime compensation.
Their incentives includes transport allowance, access to company shuttles, snacks, and a $50 reimbursement on their phone bill.
Tesla Bonus for employees:
Employees get an average of $8,367 in bonuses every year.
This bonus overall range between $2,457 and $30,000, depending on the position.
Senior software engineers get highest bonus and data analysts receive approximately $2,457 in annual bonuses.
About 50 percent of Tesla employees received a signing bonus.
Most popular signing bonuses ranged between $1,000 and $5,000.
Employees with a master's degree can receive up to $10,000 in signing bonuses.
Tesla Employee Discount:
Along with all benefits Tesla employees get a discount on Tesla goods – both on accessories and on Tesla vehicles themselves.
As it is not publicly advertised so the full details of this discount offer is not known.
According to past employee's data, they get a discount up to 35%.
The highest discounts are likely reserved for accessories, clothing and swag.
Tesla does not hand out vehicles at such as a huge discount, particularly considering that many models have been back-ordered for months.
Tesla has very little reason to offer steep discounts on car purchases to their employees because of most of their customer purchase cars with full price.
Discount on Tesla Vehicles for employees:
There is no discount for Tesla Employees on Tesla vehicles. Elon Musk's own family members have had to pay full-price for their Tesla vehicles. This company policy restricts the use of discounts for anybody. Tesla employees may get preferential treatment in terms of their place in line for new Tesla vehicles. They also offer beneficial financing terms for their employees.
Eligibility criteria for Tesla Benefits and discount:
Only Full-time Tesla employees are eligible for the benefits and discounts.
The benefits also vary for freelancers, interns, apprentices, and part-time employees.
Tesla Salaries for employees:
Employees get an average salary of $99,000, according to Pay-scale.
Salaries may vary depending on the role and job description.
A software engineer at Tesla earns about $112,615 annually.
A process engineer takes home approximately $87,717.
Their salaries are solid and often come with raises and bonuses.
Working environment at Tesla:
Tesla is among the largest manufacturers worldwide, producing the best-selling plug-in electric vehicles and other products and an attractive employer for engineering students and professionals in the automobile industry.
Tesla has fast paced high-pressure working environments where employees only give best results.
Employees of Tesla must have essential skills include engineering, multi-tasking, programming, CAD, data analysis, communication, creativity, subject matter expertise, and more.
Tesla appreciates self-motivated employees who don't need round-the-clock guidance.
Entire work process at Tesla is based on innovation, creativity, and thinking outside the box.
Tesla provides ample time off for employees to recharge with an impressive vacation policy that gives employees unlimited access to paid vacation days.
Tesla promotes a safe, innovative, and inclusive work culture for experienced professionals and those starting in their respective fields.
Tesla employees only have positive remarks about their experience at the company.
Also Read:
How to fix error "Insufficient bandwidth" while using Amazon Prime
How to Clear Voicemail Notification
Best Buy Top Deals Check Online
Jobs in tesla:
Engineering.
Assembly line.
Electric auto technicians.
Vehicle detailers.
Plant management.
Production crew.
Administrative functions.
Showroom sales and employment.
Customer support.
Marketing.
Customer Support:
For any further queries,
Please visit www.tesla.com/contact
Then fill up a form along with the details needed.
Write your query there.
Submit the form along with the same.
You can also visit careers page for a list of current employment opportunities.
Reference: