How to fix error "Insufficient bandwidth" while using Amazon Prime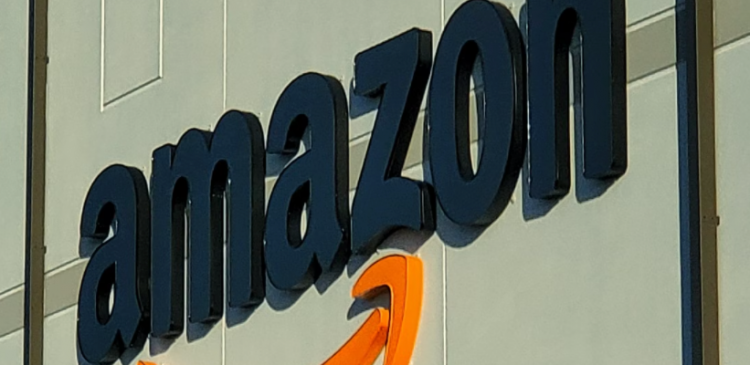 The issue with your Bandwidth is nothing but encountering the error "insufficient bandwidth on Amazon video during watching the videos. Bandwidth is known as your internet speed measured in megabits per second (Mbps). This also varies with the internet plan you are using subject to alteration from 512 Kbps (Kilobits per second) up to 100 Mbps or even more. you can enjoy buffer-free, high-definition online streaming with 20 Mbps. If your internet connection is slow then you can have an insufficient bandwidth connection. the average bandwidth speed for Amazon Prime Video is around 24 Mbps. An "Insufficient Bandwidth," signal or some configuration glitch signals that your bandwidth is not sufficient for online streaming.
If you want to fix the issue related to bandwidth and enjoy your videos without any problem in Amazon prime then you can follow the below article to get a complete guide for fixing the bandwidth issue.
How to fix Amazon Prime Insufficient Bandwidth error:
If you are facing an insufficient bandwidth error on your Amazon Prime then follow the steps below to diagnose and fix the glitch at ease. Here we have described some possible errors which you may face due to using this device.
Check if you have cleared your Amazon video cache or not?
Just like your face every application generates a bit of cache that demands clean up from time to time and this will help you to improve the performance of the application. Follow the steps mentioned below to clear Amazon Video cache.
At first you have to open the settings menu.
Then go through Apps and Notifications option available there.
There find and tap the "See all apps" option and open the installed application list.
Then you have to click on the application you are using to clear the cache.
Finally tap on clear cache option.
This will potentially fix the insufficient bandwidth error and improve clearing some memory.
Check if your device needs a restart or not?
Streaming Devices bear a dedicated set of network settings. These settings demand maximum performance regarding network traffic.
If you want to clean the hardware, maximize the internet speed and fix bandwidth glitches then you need to restart your device.
A space can occur due to using Smart TV, Amazon Firestick, mobile devices or your PC to stream digital content and results a drop in internet speed.
Check if your Modem or router needs a restart or reconfiguration
Most of the time internet connectivity glitches are directly related to your router/modem configuration.
So, you have to restart your modem/router which is one of the uncomplicated ways to resolve connectivity errors.
An impairment in the router configuration or some hardware malfunction on the router can fail to deliver the original bandwidth.
You have to restart your modem and it will reset the network settings by default.
This will resolve possible software issues if any, and helps to reconfigure and restore the original bandwidth.
Check if you are using a throttling ISP or not?
Bandwidth and the internet you're using depends on your internet service provider.
Sometimes ISPs configure a throttling of bandwidth over specific websites.
Also, your ISP can insert filters or controls intentionally to lower your network's performance.
You can contact your ISP immediately if you still facing the issue.
Check if your streaming device is faulty or not?
As because home wireless networks are limited to transmitting their signals in a range of about 2.4 GHz so, if your wireless network has a weak signal then there is a possibility of other devices causing interference.
You have to Check if other devices like your phone is using the same frequency.
This can affect your wireless signal and you can encounter bandwidth problems as a result.
You have to temporarily disconnect other devices from your wireless network or try different streaming devices to fix the bandwidth issue.
Check the quality streaming of Amazon video:
The quality of the stream is a crucial factor if you are having issues with bandwidth. Quality includes the resolution, bitrate and refresh rate (Fps) of the stream. The bitrate of the stream cannot be controlled. Here you can only control video resolution and refresh rate in the case of Amazon Prime Video and according to the resolution the size of the stream increases. So, if you want to purchase a TV that stream Amazon videos then you will require a compatible bandwidth for that.
A minimum speed of 3 Mbps is required to stream a standard-quality video. But you will require minimum speed of 15 Mbps to stream videos in a 4K TV. You don't need to buy a new TV. You just need to only check and change the stream qualities. at lower resolution streams if you find no errors then you can continue streaming with the same. Otherwise you have to invest a little bit more in your internet connection.
In Amazon Prime you can stream your videos in different resolutions like Standard Definition, High Definition, Ultra High Definition, and High Dynamic Definition etc. You have to Find the perfect bandwidth match for your TV and enjoy uninterrupted streaming.
Check your internet connection is stable or not:
A definite cause of insufficient bandwidth issues is weak signal strength. For this you have to check if you have a strong and stable internet connection. You have to disconnect your device from the network and reconnect it again. This will help you to fix the issue.
Turn off your VPN:
You can find a potential drop in the internet speed or bandwidth if using a VPN network to stream Amazon videos. You can alter the location of your IP server, encrypt your traffic, and change your traffic direction, affecting your internet speed with VPN. First you have to disable the VPN running in the background and then check the performance of your Amazon Prime Video. Here we have described several factors through which A VPN can slow internet speed.
Server location
Type of Encryption
Optimal routing algorithms
Unstable connection speed
Firewall interference
Also Read: Actiavte TNT Drama on your Streaming Devices
Check if your Amazon server is down or not?
Amazon's server down status can be significant to the insufficient bandwidth issue. You will not be able to avail of any Amazon-related services, including Amazon Prime Video if there is a regional server down issue. For that first you have to confirm the same through an online chat, a call, or a direct email. Though Amazon has pretty good server maintenance so, you can sure that it will be operating within a couple of hours. You can check Amazon's server status at: status.aws.amazon.com
Reasons for choosing Amazon Prime Videos:
In this pandemic situation we have witnessed the growth of massive competitors as far as the rise of over-the-top streaming services is concerned. Nowadays the digital industry is growing almost in all directions. In 2016 Amazon Prime too launched its exclusive platform- Amazon Prime Video just like the rise of Netflix, Hulu and some other market giants. Amazon Prime Video is one of the most popular streaming services in the market today.
Customer Service:
If you want to know some extra information about the issue or frequently facing the same issue, feel free to communicate with them. With their troubleshooting guide you will be able to fix the issues in your streaming device. You can visit Amazon prime video customer support www.primevideo.com/help for any further assistance.
Amazon Customer Service Phone Number:
Amazon India Customer Care Number (For Sellers): 1800-419-7355
Amazon India Customer Care Toll-Free Number: 1800-3000-9009
Amazon Customer Service Email Address:
Customer Service Escalation: amazonpay-escalation@amazonpay.in
Amazon Pay Grievances: officer@amazonpay.in
Nodal Officer: amazonpay-nodal-officer@amazonpay.in
Amazon Customer Service Chat Page:
Hyderabad (Headquarters): 10th floor, Raheja Mind Space, Building No:9, Opposite, The Westin Hotel Rd, Phase 2, HITEC City, Hyderabad, Telangana 500081
Chennai: Plot No 40, S P Info city, 3rd Floor, MGR Salai, Veeranam Road, Perungudi, Chennai – 600096, Near RMZ Millenia Business Park
Bangalore: Amazon Development Center India Pvt Ltd., Brigade Gateway, 8th, 9th & 10th Floor, 26/1, Dr Rajkumar Road,
Malleshwaram (W), Bangalore-560055
Reference: