Differnence Between TD Ameritrade and Merrill Edge Online
by admin
October 02, 2020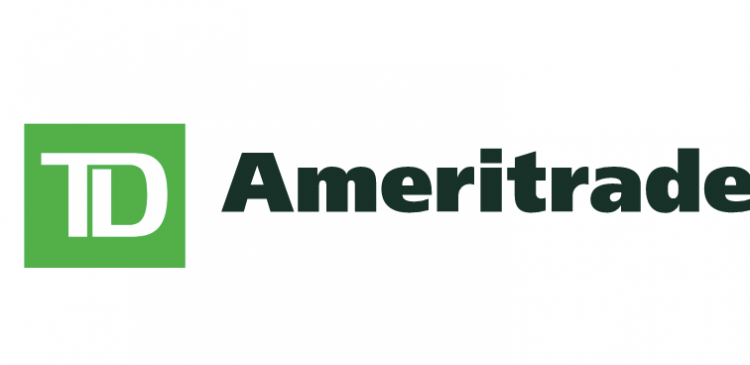 TD Ameritrade vs. Merrill Edge
Overview
It will very be confusing for the people who are thinking of investing for retirement. In this field, TD Ameritrade and Merrill Edge are very popular. They work very hard to provide a reap of benefits to their service consumers.
In both TD Ameritrade and Merrill Edge don't have the minimum deposit requirements. But they do have minimum limits, that will unlock certain rewards and benefits. There are some basic differences between TD Ameritrade and Merrill Edge.
About TD Ameritrade:
TD Ameritrade was first introduced in 1971 and now it has become one of the popular online trading companies. Here you will get several trading options, such as stocks, funds, ETFs, and more. Currently, the servers more than 6.6 million of account over $667 billion in funds invested. It is the 1980s one of the finest companies that offer trading by touch-tone phone.
About Merrill Edge:
Merrill Edge was first started in June of 2010. Merrill Edge is the part of Merrill Lynch. Merrill Edge was introduced for the mid-range investors, who want to invest between $100,000 to $250,000. As of 2015, they served over 2 million customers and managed more than $118 billion of assets. That means the average investment is $59,000 for every customer. It is usually introduced for the well-educated customers those who are comfortable making their trades.
The Different between TD Ameritrade and Merrill Edge:
Portfolio management
For TD Ameritrade robot to buy and sell securities, they charge a very low 0.30% in your account. For this service, the broker-dealer requires $5,000. For those, who don't like such technology, then TD Ameritrade as the human advisors for them. For the human advisors, they will charge 75 to 125 basis points with a $25,000 minimum. Just by investing $250,000 you will get a personal financial advisor and lower fees.
While Merrill Edge doesn't have any robot advisory service. But they have traditional management services, which start from 0.45% with a $5,000 starting balance. For any personal financial advice, you can visit any of your nearest Bank of America locations. If you take this route, you will be costs 0.85% with a $20,000 minimum.
For using the robot, TD Ameritrade gives the nod here.
Pricing:
TD Ameritrade is part of TD Bank. For all the clients, Stock and ETF trades are $0. For the TD Ameritrade Options, you will be charging an additional 65¢. Merrill Edge imposes the same charge.
At the Merrill Edge, you will cost an extra $23 for using the human agent over the phone. While TD Ameritrade clients charge $25 for the same service.
In both of these trading companies, TD Ameritrade and Merrill Edge carry zero ongoing fees. For closing a retirement account, Merrill Edge charges $49.95. But the TD Ameritrade doesn't charge any fees for that. At both of these firms, there will be no minimum deposit requirements.
In current days, a margin loan under $10,000, Merrill Edge charges 10.125%. TD Ameritrade also charges the same amount of 10%.
In this category, TD Ameritrade might be the better choice.
Customer Service:
TD Ameritrade and Merrill Edge customer service are available on the phone 24/7. But on both these company's websites, don't have the online features.
TD Ameritrade also has a greater emphasis on foreign languages, as they have a receptionist who speaks Chinese and Spanish. Merrill Edge has the locations inside some bank of American locations, for those clients who pay extra for financial advice.
In this category, TD Ameritrade will be a great choice.
Also Read : Best 5 Bank Account Promotions 2020
Trading Tools:
With both of the broker, you will get the desktop platform. Merrill Edge imposes active trader requirements, but the TD Ameritrade offers its software for free. Even non-customers will also get the trial of this program.
Because of the simple browser-based platform, people like TD Ameritrade over the Merrill Edge. For those who don't like a more complicated desktop program, TD Ameritrade might be a great option.
Both of the websites are designed very well and can be used to submit orders. These websites have trade bars and they are very competitive with each other in the usefulness and quality.
TD Ameritrade might have the upper edge here too.
Banking Features
With the Merrill Edge brokerage account, you will get the free checks and Visa debit card. But that does not make it a bank account. With SIPC insurance, it is an investment account. You will get the same setup with the TD Ameritrade. But the strange thing is neither one would offer a bank account.
With the Merrill Edge, you will get unlimited ATM fee rebates from BOA machines. While TD Ameritrade offers unlimited reimbursement nationwide.
Overall, you will get the same here.
Conclusion:
For any large traders or Bank of America customers, Merrill Edge might be a good option. While TD Ameritrade will be a great option for frequent traders, who need advanced technology.