Hulu Server Key Expired Error SOLVED
by admin
December 21, 2021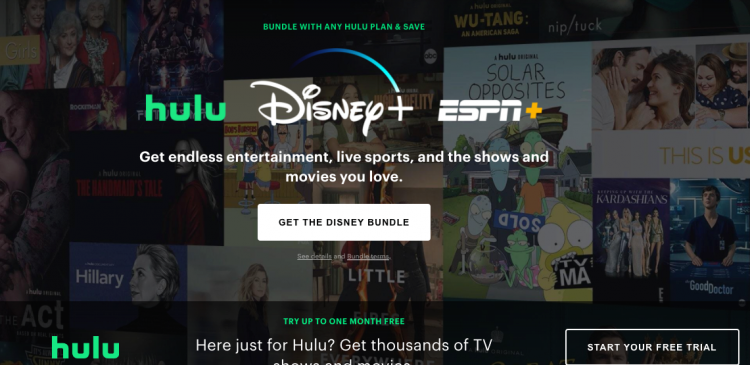 How to Fix Hulu Server Key Expired Playback Issue:
Hulu is a video streaming platform and one of the best amongst the many such services out online. It is rated amongst the best due to its amazing features with assorted content and videos that suit different categories of viewers.
Hulu might be one of the best streaming services, but that does not mean it does not have some challenges like the other online services. One of the challenges is the inability of users to stream online videos, which point defeats the purpose for which the service was created. When this happens, you might get the message 'Hulu Playback Failure', and this error message will keep popping up every time you try to play or stream videos on Hulu.
Every time you encounter this error message, it will always be another error message that follows up which reads "The server key used to start playback has expired. Please try restarting the application".
What Causes Hulu Playback Failure Error?
You may also face this problem due to disconnection between the app on the users' device and the Hulu servers. For that reason, the Hulu server could not provide streaming of video.
The user or Hulu itself could be the reason of this problem. It means, when you face this problem, you should need to check that everything is in order. You must check things like a home network, device, or software, and if everything is ok at your end, then it could be a problem with Hulu. These are some of the things that you can do before contacting Hulu:
Make sure that Internet connection is fast enough
You will require a decent network connection to stream on Hulu. If your network is low, then you may face "The Server Key Used to Start Playback Has an Expired Error". In order to avoid this issue, you should check that you have a fast and stable internet connection.
Restart Your Device:
Sometimes, you can fix the 'The server key used to start playback has expired' error, just by restarting your device. If you face this issue, then you should try restarting your modem/router.
Also Read: Activate Sling TV Online
Reduce the number of connected devices:
If you are using a Wi-Fi connection, then you should reduce the number of devices connected to it. Multiple devices connected with the Wi-Fi will use more bandwidth, thus you have less bandwidth for Hulu.
To solve this problem, try disconnecting several devices from your Wi-Fi network and check if that helps.
Stream Video in a low-quality mode:
If you encounter the 'The server key used to start playback has expired' issue, then you may solve the problem by switching to the low-quality mode. If you are using a low-quality internet connection, then switching to the low-quality mode might help you.
You should note that the quality of the video will be reduced while using a low-quality model.
Do a check on Hulu:
If the Hulu servers are on hold for a short time, then you might encounter the issue of 'The server key used to start playback has expired error'.
In those situations, you should check on Hulu's social media page on Twitter, Facebook, and other platforms. They have a large number of users, so maintenance is expected from time to time. The users should keep patient until the Hulu staff resolve the problem.
Make sure that your browser or app is up to date:
The users of an old version of the Hulu app might face this issue. Therefore, make sure to keep your Hulu app updated. After updating the app, check if the problem is solved or not.
If still, you encounter this problem, then you should consider switching to another streaming provider, such as Disney+, a digital service offering unlimited streaming animated series, comedy specials, TV shows, exclusive films, and original content for one monthly subscription fee.
Hulu Contact Info:
If you have any queries about Hulu, then visit their help page at help.hulu.com.